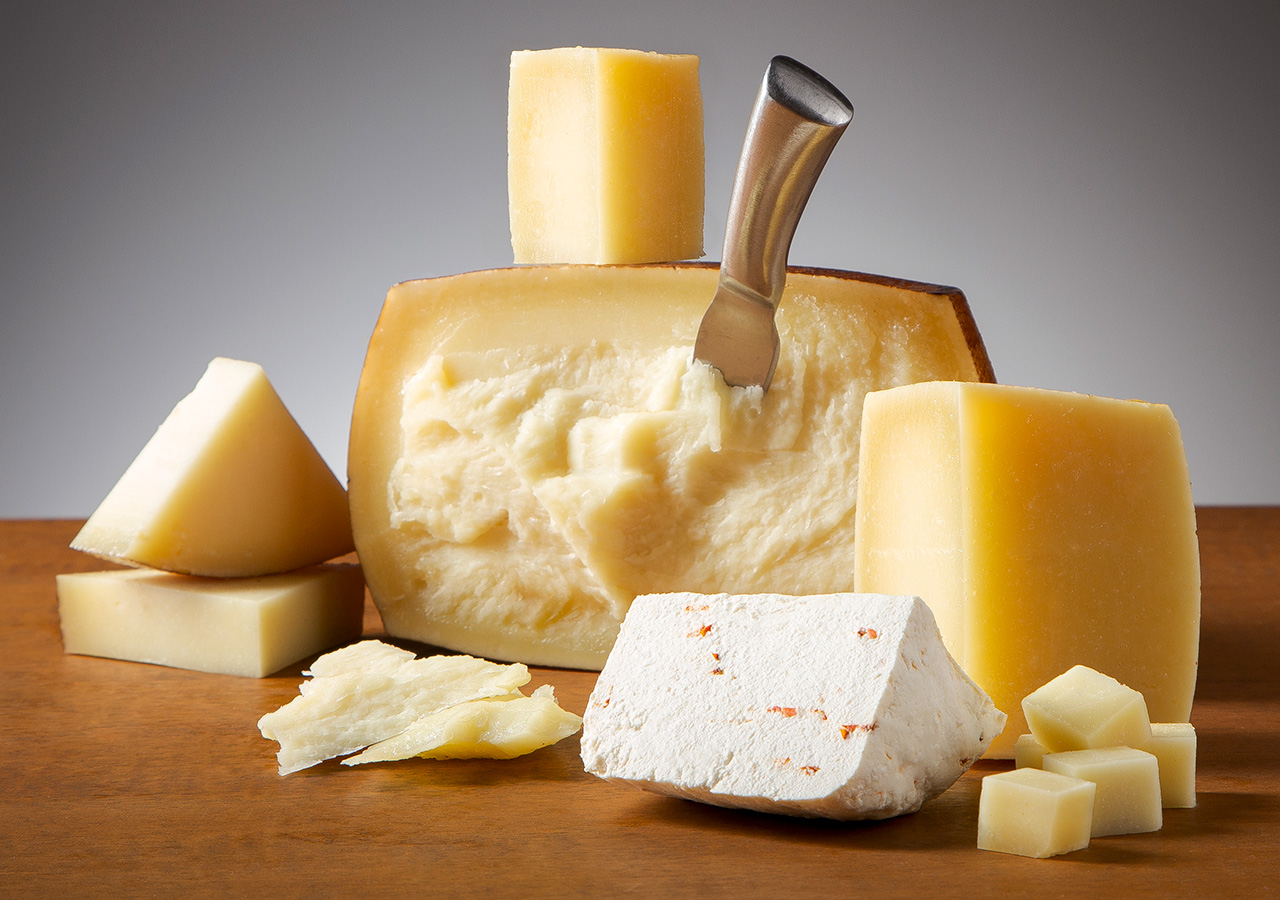 Cheese-making becomes art
Quality is the result of experience passed down by ancient tradition. History and passion combine to create the wholesome, delicious cheeses of the Mores Dairy Farmers Cooperative.
Using our expert processing methods, we constantly strive to enrich our product range with fine cheeses, both traditional and innovative, able to meet the demands of an increasingly discerning and demanding market.
Our products evoke the values of purity, they are intended for the lovers of authentic flavours.
We produce a wide range of sheep's milk cheeses, including Pecorino cheeses with Protected Designation of Origin such as "Pecorino Romano DOP" and "Pecorino Sardo DOP". Our lines include "semi-mature" and "mature" cheeses, soft cheeses, and ricotta (curd cheese) in the varieties "mild", "salted" and "smoked", as well as chilli-pepper flavoured.