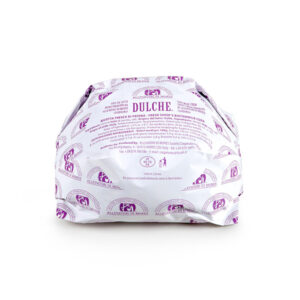 Fresh sheep's milk ricotta
Characteristics
Mild ricotta produced in Sardinia, obtained from the whey from the processing of sheep's cheese. When the whey is heated, the ricotta curds emerge in delicate flakes. It is extracted gently, then formed and packaged. Fresh product rich in noble proteins. Truncated cone shape. Candid white in colour, moist, soft and creamy, with tender fine texture. Delicate and mild taste, intense aroma of fresh milk.
Ingredients
Sheep's milk whey.
Maturing
To be consumed a few hours after production.
Packaging
Parchment paper.
Size
Smaller face diameter: 12 cm – Larger face diameter: 15 cm. Height: 12 cm. Weight: 1.6-2 kg.